2014
Office building on Lilienthal Boulevard
New construction in the Minergie standard (minimal energy consumption)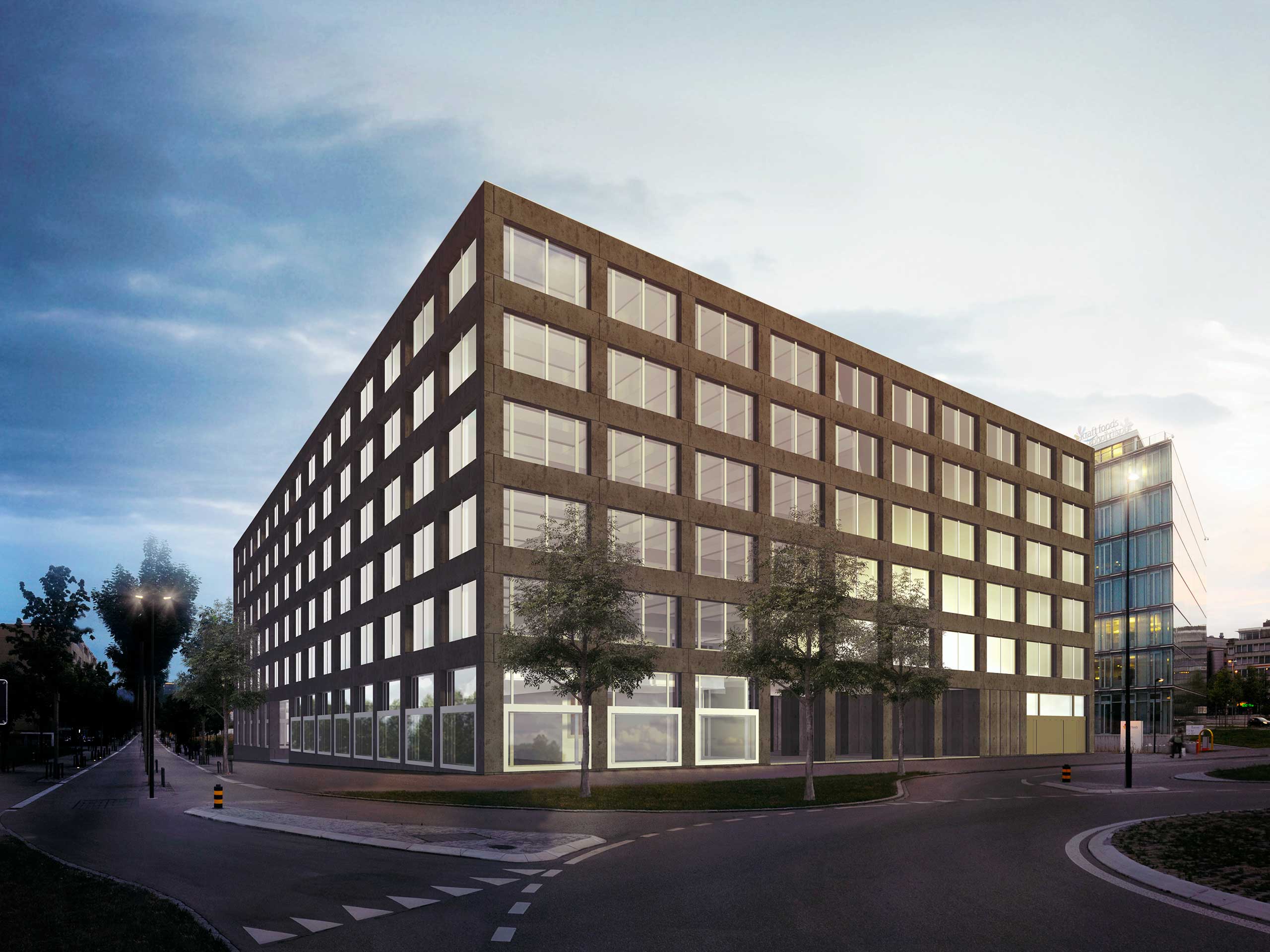 Project countrySwitzerland
Project locationOpfikon
Builder Allreal Generalunternehmung AG
Architect MOKArchitecture AG
Structural engineerJägerPartner
Executing companygt bau
The six-storey new building on Lilienthal-Boulevard in Opfikon with an inner courtyard was designed by MOKArchitecture AG from Zurich. In addition to office space, a conference area and a cafeteria are planned for the ground floor. These and the office space on the five upper floors will be rented out. The commercial building will be built to the Minergie standard and heated with district heating.
---
Image: © MOKArchitecture AG
Product line used
Cobiax EL
Robust voided modules for large savings in terms of load and materials. The product line, Cobiax EL, was the first standardized and certified Cobiax product line. A traditional product line. Only available in Germany, or upon request. Follow-up product CLS available.
Learn more.
Leadership
At the beginning of every pioneering development, there are visionaries who turn theoretical possibilities into reliable technology. And strong people who are able to draw their will to succeed in the practical implementation of ideas, from the powers of possibility.
Jörg Tilmes
Managing Director
Volkmar Wanninger
Managing Director
Georg Miedzik
Managing Director
Wider Scopes as an obligation
Cobiax is more than just a brand. The catch phrase "Wider Scopes" extends far beyond the possibilities for modern slab technology. It is a commitment to providing more room for play for people, in the scopes and spaces in which they live and work.
Learn more
Brand
Products & Technology
Infos
Special pages