The building contractor Riedel Bau let a drone fly over the huge building without further ado. Beautiful impressions have been created in the process. Among other things, a small part of the Cobiax slabs, which had not yet been concreted, was captured on the day of the photo shoot. In the 1st construction phase alone, Cobiax void formers are used on an area of 12,500 square meters. This is one of the reasons why the building will receive LEED certification in gold.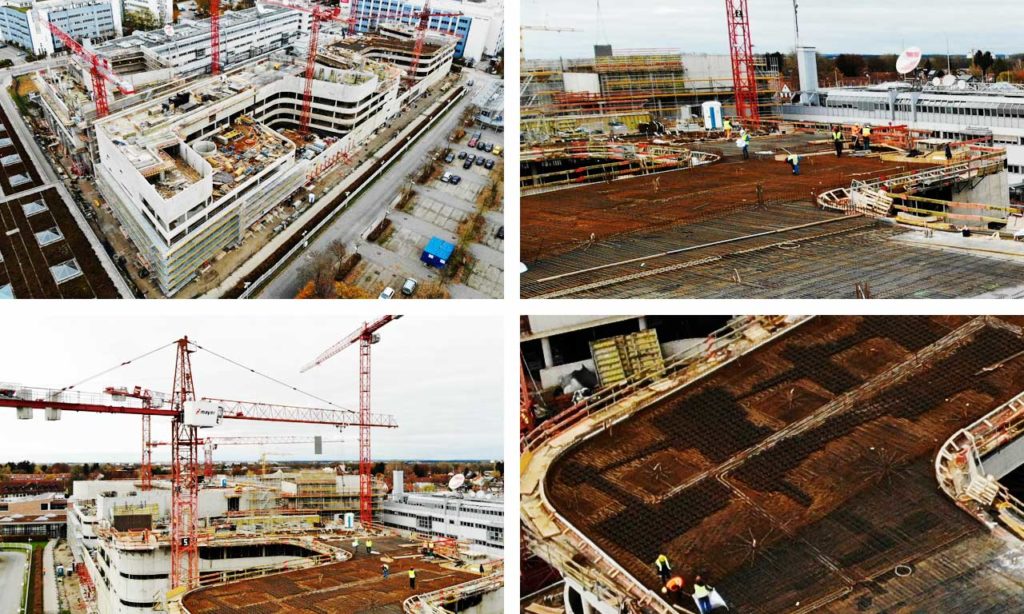 More information can be found on the project page: ProSiebenSat.1 New Campus.
We wish all those involved all the best – especially in these times. #stayhealthy
The Cobiax team.