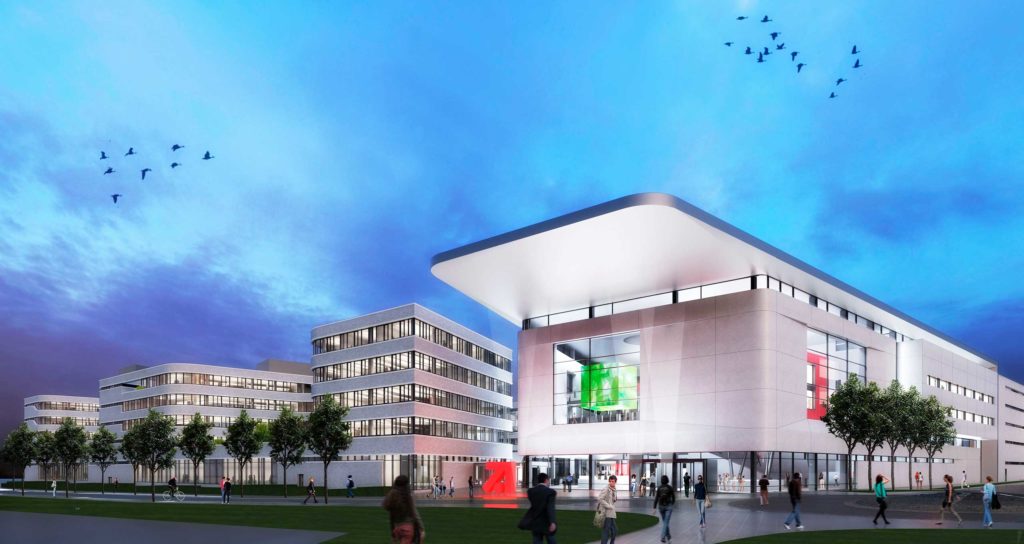 In Unterföhring, a modern building is being constructed on an area of around 26,000 square metres, which will offer space for four TV studios with the latest production and broadcasting technology, among other things. Flexible office and conference rooms as well as a public entrance area will also be built. The future campus will accommodate 1700 workplaces in its final stage. Work on the site in the industrial park east of the S-Bahn station has been underway since September 2018. Now the above-ground work has begun on the first construction phase, in which Cobiax is being used on 12500 square metres.
The project can be viewed virtually at p7s1-newcampus.de. ProSiebenSat.1 also offers a live cam from the construction site.
Cobiax is delighted to be on board a new lighthouse project and to be able to contribute to environmentally conscious and aesthetically sophisticated architecture. Wider scopes – perfectly implemented.
The Cobiax Team.